About Uncle Chief
A.K.A.
Rev. P.A. Wendell S. Wharton, Jr.
Uncle Chief is a chef with over five years of experience in the catering industry. With his culinary expertise and passion for cooking, he creates delicious soul food that will make your special event unforgettable.
Credentials And Achievements
Aside from being a chef, Uncle Chief is accomplished in many other fields:

Ordained and Licensed Baptist Minister

 

Board-Certified and Licensed Physician Assistant/Physician Associate

 

Distinguished Fellow of the American Academy of Physician Assistants/ Physician Associates

Primary Care Physician Assistant Degree (Charles R. Drew University of Medicine)

 

Baccalaureate Degree (University of California at Los Angeles)

 

Uncle Chief is also the following:

Author (Bible Commentary and 14 books about the Bible)

Veteran (United States Air Force)

 

Scholar (Cum Laude Graduate)

See his online Bible–teaching ministry to gain deeper insight into the Bible and learn how it can guide you in your everyday life. 

Uncle Chief is a former medal and trophy winner competing in:

Skiing (1 Trophy, 6 Silver Medals, and 3 Bronze Medals)

Bid Whist (one 1st Place Trophy)

Bowling (four 1st Place Trophies)

Track and Field (one 2nd Place Trophy and one 3rd Place Trophy)
Track and Field Letterman (High School and College)
Dancing (one 1st Place Certificate)
Shooting (one USAF Marksmanship Ribbon & Medal)
Chess (one 1st Place Blue Ribbon)
Archery (one 1st Place Blue Ribbon)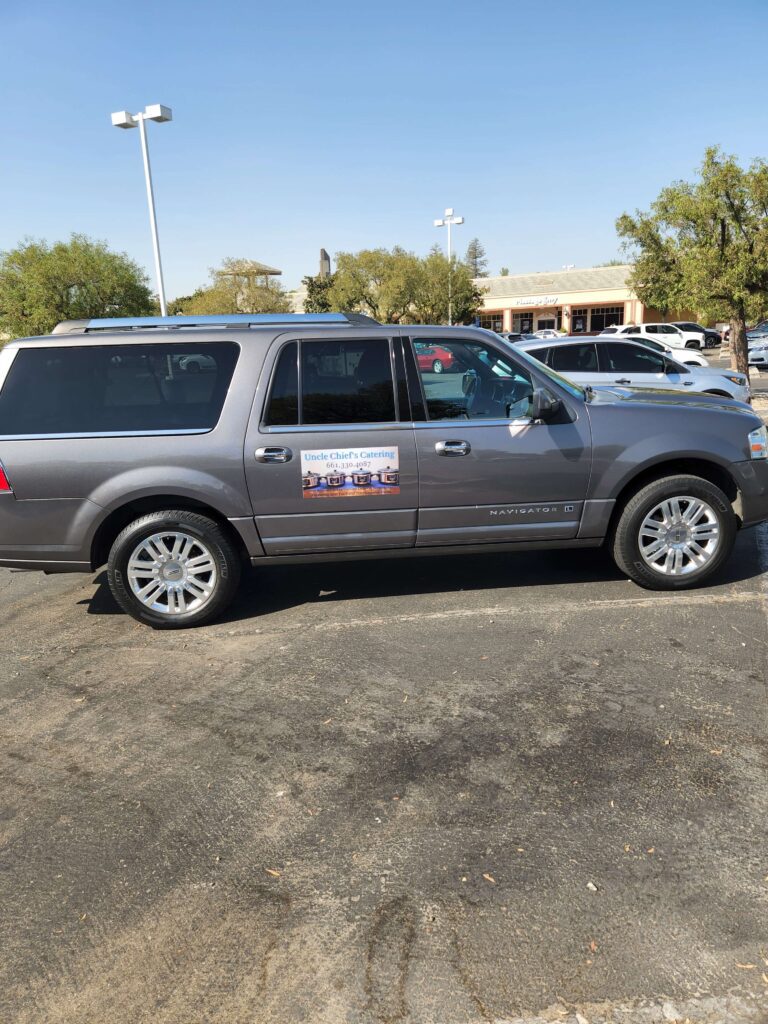 How It All Began
Uncle Chief has been cooking since 1984 when he became "Mr. Mom" for his teenage daughter. Before that, he just opened cans and warmed up the food, and the only seasonings he used were salt and black pepper.
Getting Started with Cooking
While growing up, Uncle Chief was a very picky eater and was allergic to onions. When he really started cooking, he searched for recipes for the few foods he liked. As he prepared them, he left out the ingredients he didn't like.
He started cooking with a can of Franco-American Spaghetti and began adding different seasonings to improve the taste. Not knowing which seasonings to add, he looked at the ingredients in Prego and Ragu pasta sauces and bought a bottle of each ingredient they included except for onion powder. Then he systematically tried adding each of them, one at a time, to see if he liked the taste.
After trying all of them, he combined those he liked and began varying the amounts of each to test the effect. This process took several years of experimentation before he found a combination that he really liked.
From Stove Tops to Slow Cookers
Uncle Chief enjoyed eating his own cooking, but he did not like having to spend all day in the kitchen. He began experimenting with modifying his recipes to change from stove tops and ovens to slow cookers. Then he began to expand his recipes beyond soul food and included international dishes. While he still baked his cornbread and his meatloaf, almost all of his other dishes were now prepared in slow cookers.
Starting a Catering Company
After he retired from the practice of medicine, Uncle Chief decided to begin cooking professionally. He catered lunch at four different medical offices where he used to work, free of charge, which were all well received, before officially starting his own business.